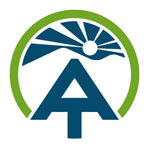 Harpers Ferry, WV (May 12, 2015) – The Appalachian Trail Conservancy (ATC), in partnership with the Harpers Ferry National Historical Park and the NAACP Jefferson County West Virginia Branch, will host the fourth annual African American History Hike in celebration of National Trails Day from 10 a.m. to 2 p.m. Saturday, June 6. The one-mile guided hike takes participants back in time as they learn about the rich African American history in Harpers Ferry along the Appalachian Trail (A.T.). This event is free and open to the public.
The guided hike will begin at the ATC's Visitor Center at 799 Washington St. and will be led by National Park Service rangers and historians. Participants will learn about Storer College, one of the nation's first institutions of higher learning open to African Americans. They will also learn about the Niagara Movement, considered to be the cornerstone of the modern civil rights era, and John Brown's Raid, an attempt by abolitionist John Brown to start an armed revolt with the intention of ending slavery.
Attendees will also be given the rare opportunity to view the inside the Curtis Freewill Baptist Church and the Lockwood House, where the college's first classes took place.
From the Lockwood House, the hike will follow the A.T. past Jefferson Rock and down into Lower Town. Once in Lower Town, a light lunch will be served before the event concludes at 2 p.m. Participants may then use the provided shuttle service to return to their parked cars.
"The Appalachian Trail Conservancy is excited to take people out on the Appalachian Trail to celebrate National Trails Day," said Javier Folgar, director of Marketing and Communications for the ATC. "We're also eager to share with them the historical significance of landmarks along this section of the Appalachian Trail that played a pivotal role in our nation's history."
Participants are encouraged to bring water and wear sturdy footwear as they will be hiking on a wooded trail.
Event overview:
Appalachian Trail Conservancy's African American History Hike
Date: Saturday, June 6, 2015
Time: 10 a.m. to 2 p.m.
Location: The ATC's Visitor Center, 799 Washington St., Harpers Ferry, WV 25425
To register: Visit www.appalachiantrail.org/events
For more information about this event or to register, visit www.appalachiantrail.org/events.
About the Appalachian Trail Conservancy
The ATC was founded in 1925 by volunteers and federal officials working to build a continuous footpath along the Appalachian Mountains. A unit of the National Park Service, the A.T. ranges from Maine to Georgia and is approximately 2,185 miles in length. It is the longest hiking-only footpath in the world. The mission of the ATC is to preserve and manage the Appalachian Trail – ensuring that its vast natural beauty and priceless cultural heritage can be shared and enjoyed today, tomorrow, and for centuries to come. For more information, please visit www.appalachiantrail.org.
Contact: Javier Folgar
Appalachian Trail Conservancy
Tel: 304.885.0481
Fax: 304.535.2667
Email
Facebook: www.facebook.com/ATHike
Web: www.appalachiantrail.org